Among the antique rugs, Persian rugs are recognized as the most valuable ones, and their advanced weaving techniques and complex pattern designs make these rugs highly sought after by celebrity collectors.
The famous Kerman vase rug is the best among Persian rugs.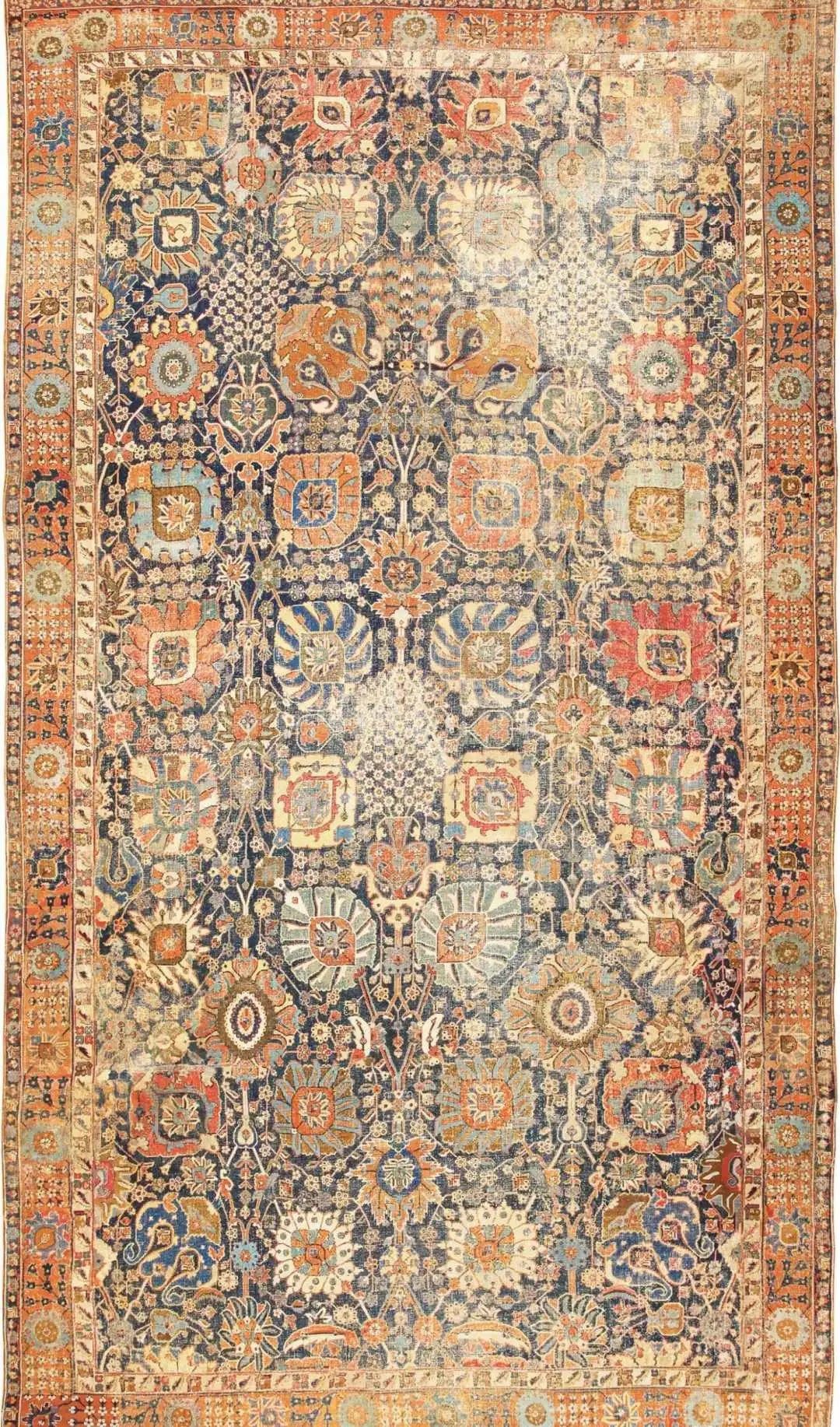 Arguably of all Persian rugs, none is more elegant and refined than the Kerman vase rug. In recent years, Kerman vase rugs have repeatedly made history at auction with surprisingly high prices:
In 2010, a Kerman vase rug sold for £6.2 million at Christie's in London, equivalent to less than $10 million, breaking the previous record for an antique rug and causing a stir in the circle.
In 2013, the auction price of antique rugs was broken again. There is no suspense. Another Kerman vase rug was auctioned by a mysterious buyer for $33.7 million, which once again shocked the fine art and antique world.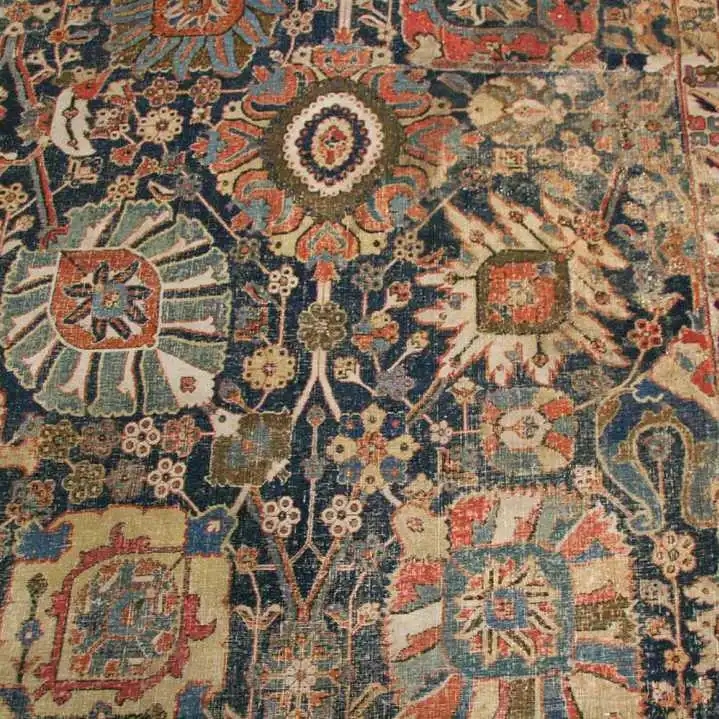 Friends who often pay attention to antique rugs, as long as they pay attention, they can find that the auction price of Kerman vase rugs is generally about 2 million US dollars higher than other Persian antique rugs of the same period.
Why are collectors so obsessed with Kerman vase rugs? What's so unique about them?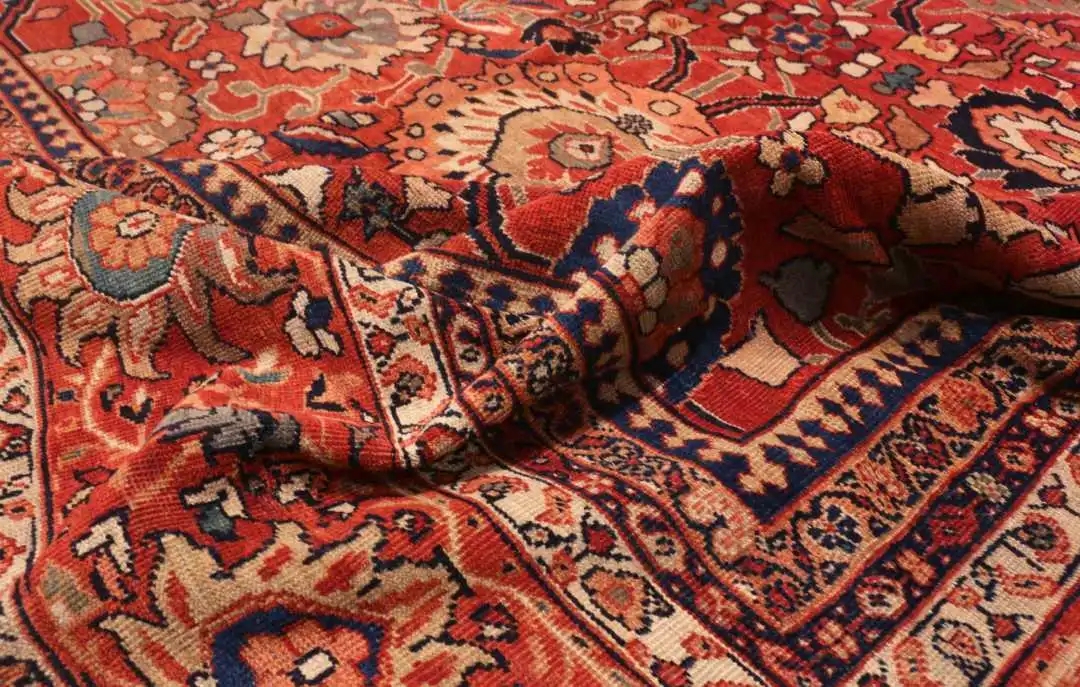 Located in central Iran, Kerman was a famous production center during the Safavid period of the 16th century, the birthplace of vase design, and one of the first areas in ancient Persia where handmade rugs began to be weaved. Today, Kerman is also one of the sources of the most popular rugs, whose shapes are recognizable both technically and stylistically.
Kerman rugs generally use asymmetrical knotting, the design and curve lines are more complex, and the center area is also good at using a variety of layouts, such as center medallions, trees, bushes, hunting and various other scenes of human figures or animals.
The vast majority of Kerman vase rugs we see today are from the late 16th-early 17th century.
After centuries of dormancy and waiting, they finally appeared in the public again, but at this time these carpets are not just a piece of exquisite work of art, but a rare historical relic.
In addition to its historical value, the artistic value of the Kerman vase rug is also high. It is said that when Marco Polo passed through the area, the locals introduced him to a variety of local products, but the only thing that surprised Marco Polo was the gorgeous handmade carpets, and he even publicly praised: Persians woven the world The most delicate and beautiful rugs ever.
Kerman vase rugs are famous for their well-made and intricate designs, and the word "vase" in their name stems from the fact that vase elements are used in most rug patterns in the area, but a few do not. , but that doesn't hinder their value.
Having vase elements will certainly bring some convenience to the identification of antique vase rugs, but it doesn't matter if you don't have them, because Kerman vase rugs have an obvious feature: a tight weave structure.
Vase rugs generally use two warp threads (usually handmade carpets are one warp thread), the first warp thread is higher than the other warp thread, this operation will make the woven fibers tighter, and of course the quality will be better.
In addition to structure, Kerman vase rugs have a distinctive feature: they are good at using complex swirls and inlaid flowers to express beauty, of which palm trees, vine scrolls, sickle leaves and paisley patterns are the most commonly used elements.
The weavers of those early vase rugs went beyond simply designing the rug as a practical floor covering when completing each rug, but with the artist's meticulous craftsmanship and unique aesthetic.